Kyoshi Tommie Harris inducted in 2010
---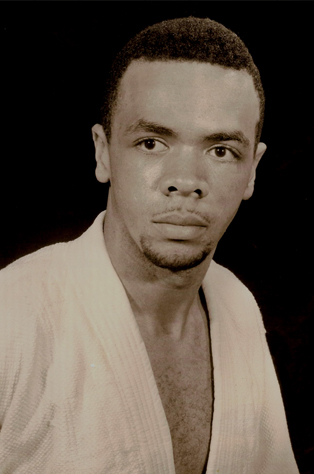 When you think of a great man, Kyoshi Tommie Harris comes to the forefront for anyone who has the privilege of knowing him. A martial artist who seeks perfection, a family man who balances his priorities and a truly amazing friend who will never let you down. From the day Kyoshi Harris walked into the Bushikai Karate Club in 1961, he committed his life to his karate training. As he entered the dojo, his first thought was "I know I want to do this for the rest of my life". Those first thoughts were realized when Kyoshi Harris began to experience through karate training, that he was becoming a better person – physically, mentally and spiritually.
Many years ago Hanshi Grant gave Kyoshi Harris the nickname "The Ageless One" because Hanshi is the only one who knows Kyoshi's real age and also because he truly seems to never grow old. Kyoshi Harris has the distinct privilege of being "my longest training student and he has never once left my side", according to Hanshi Grant. Hanshi says, "Tommie has always been and continues to be an outstanding student and he makes a lasting impression on every martial artist he meets."
There are no boundaries to Kyoshi's karate training. He has never given less than 150% in his karate training and thrives on the kinds of exercises that make most martial artist cringe. To give you an idea from the fellow students that have trained with him, Kyoshi's favorite exercise is SQUATS. Inclimate weather and unusual venues is something Kyoshi strives for. I'm sure some of his most memorable workouts have been in places such as Huffman Dam, on the beach, in a park, on a hillside and on a snow-covered sidewalk.
Kyoshi Harris tackles life in the same familiar way he tackles Karate – head on, straight forward and with strength and grace. There are no depths or lengths he wouldn't go to help someone in need. Kyoshi Harris continues to leave undelable marks on everyone who has had the utmost pleasure of meeting him. Kyoshi Harris always has words of wisdom. Students ponder when hearing "Tense at Will, Relax and Feel" and "I don't live to train, I train to live". But don't ponder too long because another Kyoshi quote is "Don't Think……..Do". These are words that are not only said, but words that he lives by. Kyoshi Harris is a THINKER and a POET.